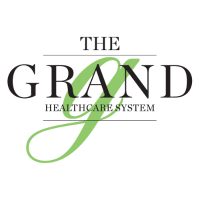 Avi Kahn
Corp. Director of Facilities Management, The Grand Healthcare System
Our company has been and is currently using FPS Contracting for all our high end and intricate construction and renovation work. The owners, Frank, Peter and Sal Alesci have been excellent to work with. Here are a few examples of our complete satisfaction:
1. FPS Contracting has more than exceeded our expectations for construction. Their professionalism, ideas and diligence are outstanding. From my perspective, we have the nicest nursing homes and corporate offices in all of New York State, thanks to their hard work.
2. FPS Contracting has provided timely proposals, start dates & finish dates. They provide professional estimates, specifications, drawings and return emails and phones calls promptly.
3. FPS Contracting continues to service our healthcare facilities above and beyond what we've asked, and works to keep our facilities current from the ever-changing codes and building rules.
I highly recommend Mr. Alesci and his company, FPS Contracting to anyone seeking high quality construction with the best customer service out there.